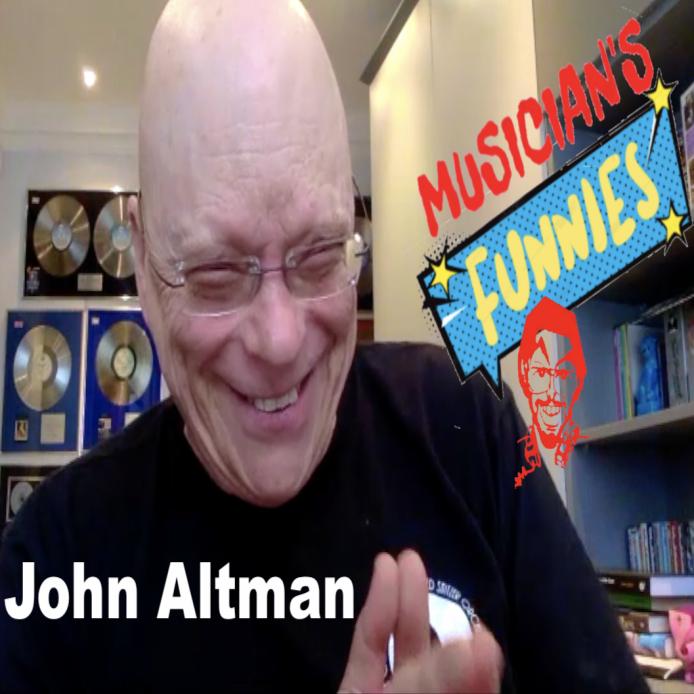 When musicians get together, they tell funny stories about all the ridiculous, amusing, surprising, crazy, psycho things that happen to them – while they're trying to make a living. So here is a new series of interviews, MUSICIAN'S FUNNIES  on Radio Richard where you get to listen in and giggle along to those conversations.
Film composer (James Bond, Monty Python), arranger (Tina Turner, Bjork) and jazz saxophonist John Altman has more stories than a barrel of monkeys and an encyclopedic knowledge of musicians and recordings dating back beyond the dawn of mankind!
Join us in the funny business! This is killer stuff and you only get this with Radio Richard!
LIKE this video! SUBSCRIBE to our social media!
DONATE to our PATREON!
Pretty Please!
YouTube: https://www.youtube.com/user/DRRICHARDNILES?sub_confirmation=1
Podcast: https://radiorichard.podbean.com/
Facebook: https://www.facebook.com/radiorichard2021
Twitter: https://twitter.com/radiorichard3
Patreon: https://www.patreon.com/radiorichard
#johnaltman​ #richardniles​ #radiorichard #musiciansfunnies #musicinterviews​ #comedy #anecdotes​ #saxophonist #jamesbond #montypython #tinaturner #bjork #arranger​ #interviews​ #podcasts​ #music​ #podcasting​ #podbean​ #educational​
"MUSICIAN'S FUNNIES Theme" ©2021Niles Smiles Music (BMI)
"Radio Richard Theme " ©2021Niles Smiles Music (BMI) sung by Free Play Duo