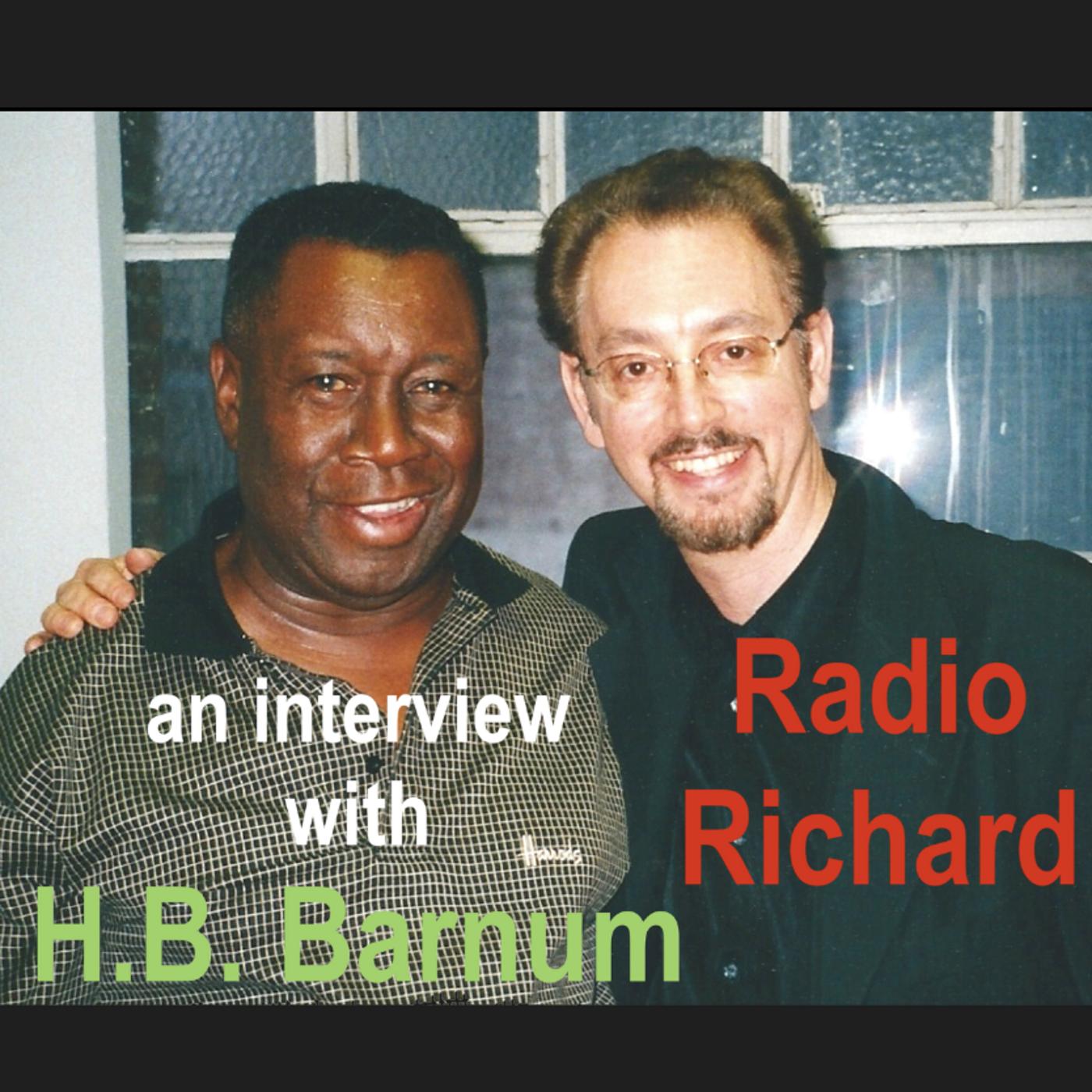 Legendary Arranger/Producer H.B.Barnum has been successful in every decade since the 1950s. Although working for the FBI (!), he became a singer in doo-wop groups the Dootones and the Robins, also working as an A&R man. The multi-instrumentalist decided to concentrate on music when he had a hit with "Pink Shoelaces" (Dodie Stevens). He arranged for Frank Sinatra, Sammy Davis Jr. and Dean Martin, Motown – The Supremes, Jackson 5, Stevie Wonder, The Temptations, Smoky Robinson "Shop Around". He arranged both Lou Rawls' and Gladys Knight's versions of "Help Me Make It Through The Night" – and Ann Margaret, Barry White, P Diddy and Phil Collins. He also arranged for Count Basie, Stan Kenton and Duke Ellington. He was Musical Director for Aretha Franklin for 40 years.
All this from a man who told me he "never wanted to be a musician". 
Enjoy this rare 2006 interview in HB's noisy office. This is killer stuff and you only get this with Radio Richard.
LIKE this interview in Podbean and Youtube!
SUBSCRIBE to our social media!
DONATE to our PATREON!
Pretty Please!
YouTube: https://www.youtube.com/user/DRRICHARDNILES?sub_confirmation=1
Podcast: https://radiorichard.podbean.com/
Facebook: https://www.facebook.com/radiorichard2021
Twitter: https://twitter.com/radiorichard3
Patreon: https://www.patreon.com/radiorichard
#hbbarnum #richardniles #radiorichard #franksinatra #sammydavisjr #deanmartin #motown #thesupremes #jackson5 #steviewonder #thetemptations #smokyrobinson #lourawls #gladysknight #annmargaret #barrywhite #pdiddy #philcollins #podcast #interviews #music #musicresearch #musiceducation #artistdevelopment #composition #performance #podbean​ #educational​
"Radio Richard Theme" ©2021 Niles Smiles Music (BMI) sung by the Free Play Duo