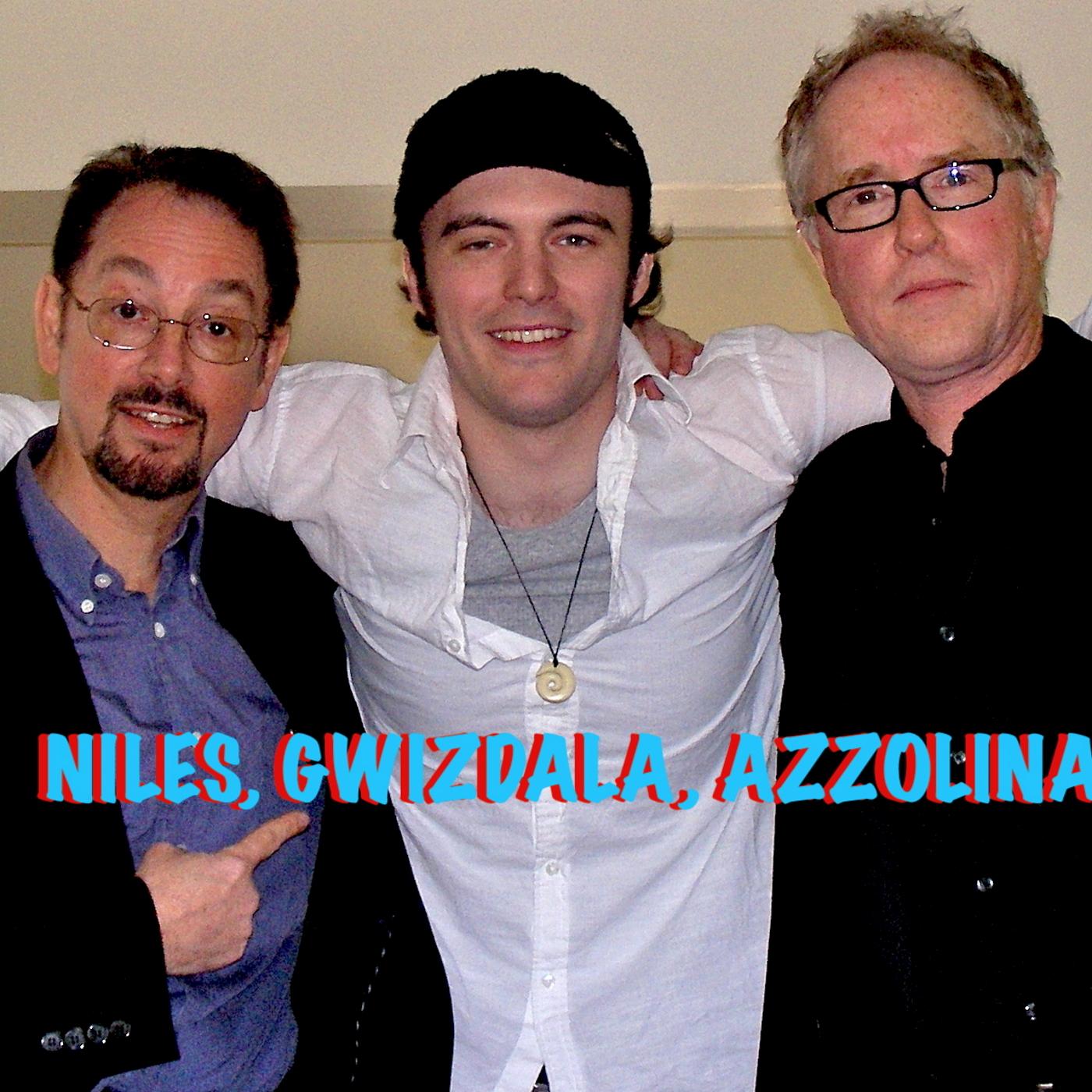 Jazz Improv Magazine called Jay Azzolina "one of the finest and most talented guitarists on the planet", and I would be the last to argue with them. As my fellow student at The Berklee College of Music back in the 1970s, Jay knocked everyone out (including our teacher Pat Metheny) every time he picked up the guitar.
He earned a Grammy nomination for his work with Spyro Gyra in the 1980s and went on to work with Michael Brecker, John Patitucci, Herbie Mann and Chuck Mangione. He said of playing with Brecker and Patitucci, "The reason these guys are so amazing is because while playing they are constantly dealing you their music and at the same time receiving your music back and instantaneously making it theirs again. To me this is real group improvisation that is possible only with exceptional, giving players."
 He has also worked with singers Michael Franks, Donna Summer, Rickie Lee Jones, Manhattan Transfer and Carly Simon. His CDs as a leader include Never Too Late 1989, Past Tense 2000, Live At One Station Plaza 2002, The Rolling Stones Project 2005 and Local Dialect 2007. (More info at http://www.jayazzolina.net/)
I interviewed Jay at his home for my "What Is Melody?" series, and I had him demonstrate his ideas accompanied by bassist Janek Gwizdala. I also have Jay demonstrate his ability to not hurt me when I forced him to play different emotions and styles.
SPECIAL BONUS: I booked Jay LIVE at Pizza Express Jazz Club in London with my friends Gary Husband (drums/piano) and Laurence Cottle (bass) from June 4, 2011. This is killer stuff and you only get this with RadioRichard. SUBSCRIBE to our YouTube channel! Donate to our PATREON! Pretty Please!