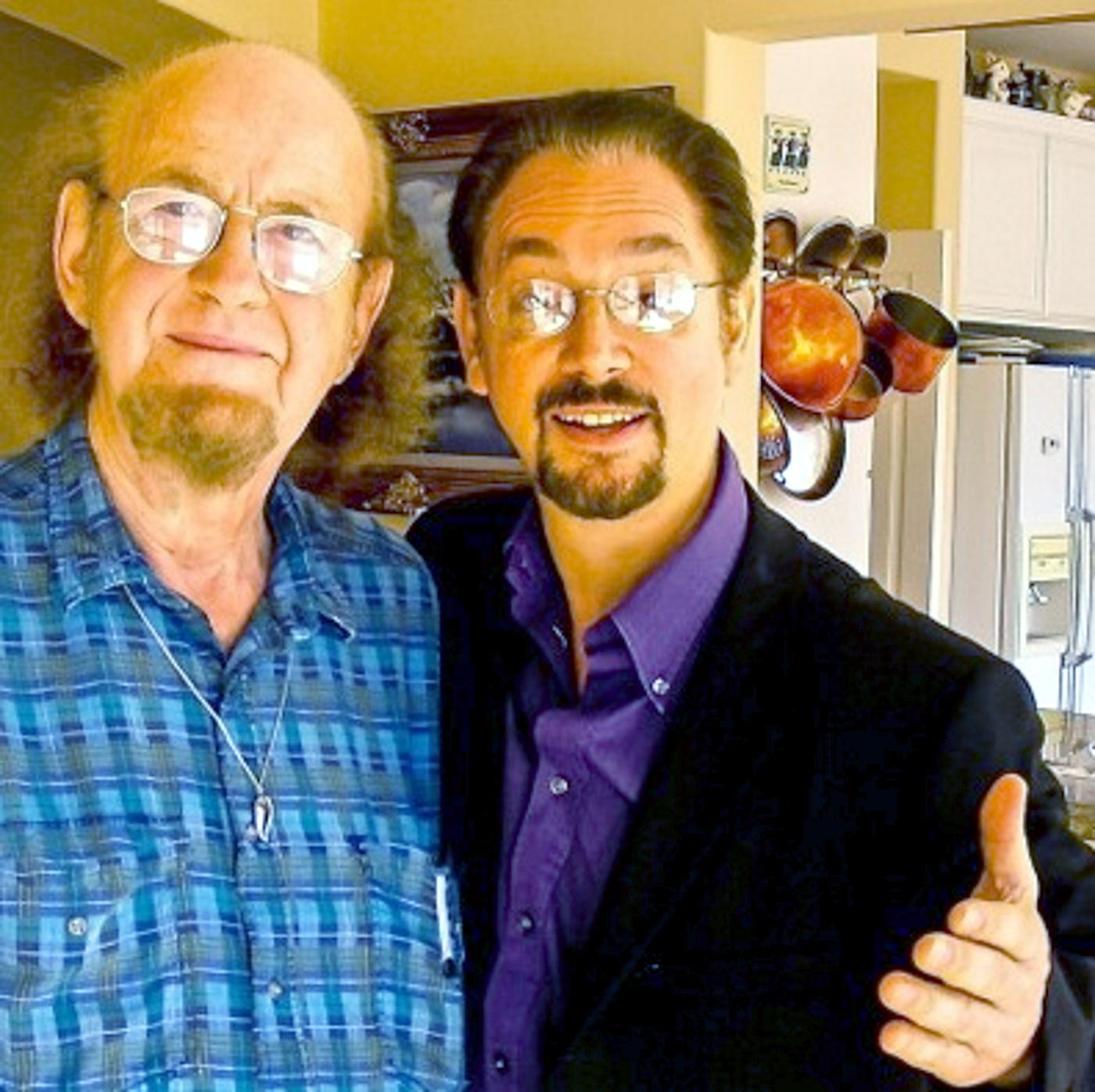 I've never met anyone who I instantly liked as much as Jimmie Haskell. You can tell from the way we're joking around in this 2002 interview that there was an instant rapport. In my book, "The Invisible Artist" I refer to his "gentle, understated sense of humor". I 'got' him and he liked that I 'got' him. And respected him.
Haskell was successful as an arranger and producer from the late 1950's starting out with Ricky Nelson to working with artists such as Sheryl Crow. His impressive credits include work with Steely Dan, Barbra Streisand, Blondie, Elvis Presley, Tina Turner, Simon & Garfunkel (a Grammy for "Bridge Over Troubled Water"), The Bee Gees, Chicago (another Grammy for "If You Leave Me Now"), Bobbie Gentry (yet another Grammy for "Ballad of Billie Jo"), Bobby Darin, Crosby Stills & Nash, The Doobie Brothers, Jose Feliciano, Laura Nyro, Gladys Knight, Barry Manilow and Michael Jackson. The stats: Grammy Awards (3), Emmy Awards (1 and 4 nominations), composer for 31 feature films, 32 TV movies and 445 TV episodes. Arranger and/or producer for more than 132 gold and platinum hits.
This 2nd Part continues talking about Bobbie Gentry and moves on to stories about Barry Manilow and Burt Bacharach. Haskell explains how his professional attitude and deep musicality enabled him to work on virtually any kind of music. As Arif Mardin told me, "If you're looking for craft, you have to look to Jimmie Haskell."
This is killer stuff and you only get this with Radio Richard.
LIKE this video! SUBSCRIBE to our social media!
DONATE to our PATREON!
Pretty Please!
YouTube: https://www.youtube.com/user/DRRICHARDNILES?sub_confirmation=1
Podcast: https://radiorichard.podbean.com/
Facebook: https://www.facebook.com/radiorichard2021
Twitter: https://twitter.com/radiorichard3
Patreon: https://www.patreon.com/radiorichard
#jimmiehaskell​ #richardniles​ #radiorichard #musicinterviews​ #arranger​ #producer #rickynelson #sherylcrow #steelydan #barbrastreisand #blondie #elvis #elvispresley #tinaturner #simonandgarfunkel #thebeegees #chicago #bobbygentry #barrymanilow #burtbacharach #interviews​ #podcasts​ #music​ #podcasting​ #podbean​ #educational​
Radio Richard Theme ©Niles Smiles Music 2021 sung by Free Play Duo. End music ©Niles Smiles Music 2021